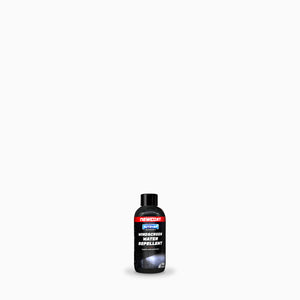 Auto+Aid Windscreen Water Repellent is a premium glass cleaning formula that prevents stubborn dirt, stains and repels water for better driving experience especially on rainy and foggy weather.
Auto+Aid Windscreen Water Repellent leaves no haze on your windscreen because of its streak-free formula giving you a sparkling clear windscreen and preserve your glass integrity. It is the best windshield water repellent that will protect you from rain and fog, offering you improved visibility for safe driving.

 What you will need: Grey Microfibre cloth.
 Direction:
Spray onto surface
Wipe & buff‑dry with a microfibre cloth.
For best result: Clean glass when cool. Change paper towels or turn and fold cloth frequently. Microfi­bre cloths work fastest.