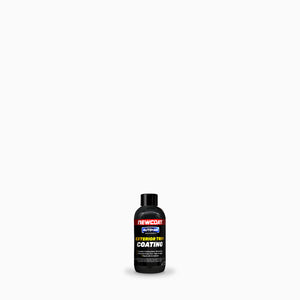 Newcoat Exterior Trim Coating is a commercial grade ceramic coating for exterior plastic.  It will enhance the colour of the plastic giving a sharp bright appearance.  Newcoat Exterior Trim Coating Treatment will not run or streak and forms a semi-permanent coating that can be reapplied if required.
You will need: Applicator Sponge
Direction:
Shake bottle.
Apply evenly using a cloth or application sponge.
Buff off excess after 5 minutes.
Reapply for greater longevity if required.